Cosmo
Adopted May 2002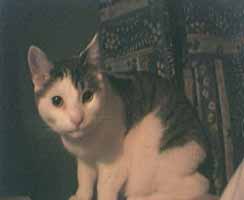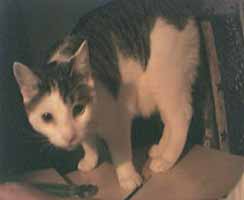 Just wanted to write you a quick note to let you know how Cosmo was doing.
He is still named Cosmo...
He is, in one word, HUGE. From the runt of the litter to 11 lbs in his first
year, it's obvious that good nutrition really does make a difference. He's
very healthy and happy. My other cat (a tiny Siamese) has grown to enjoy
his company and antics.
Attached are some pictures I've taken of him.
Thank you for all your great work with this no kill association.
Kari