Dallas (Sprite)
Adopted September 2004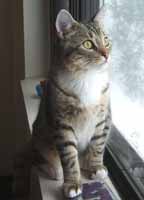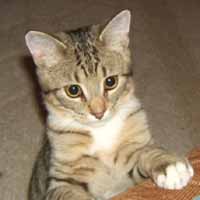 Adopting Dallas, (formerly Sprite) was one of the best decisions my family has made. We knew from the second we saw the picture of him on the website, he was that cat we needed to bring home. We want to thank all the volunteers at AWA and the Rockland Veterinary Clinic for their hard work, care and for arranging his adoption. He has made himself at home now, and loves attention, and getting into
trouble! He's his own little character...!
Keep up the great work!!
Carrie Arnold