Kenny
Adopted February 2003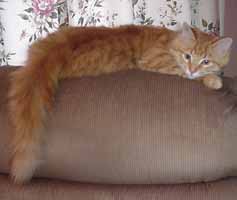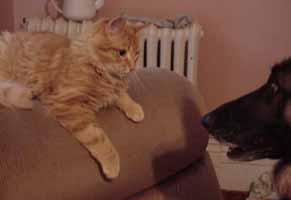 Our pet cat, Storm, died about a month ago, and our family, including our dog, Maggie, really missed having a cat around the house. I phoned AWA to inquire about a couple of cats that we had viewed on their web site and Kenny was suggested to us, as an alternative, due to his 'spunky' nature. We needed a younger cat with the type of personality who would enjoy playing with Maggie. When we met Kenny we knew he would be perfect. He is a healthy, energetic, well adjusted young cat who enjoys playing with our dog, and the children.
Kenny quickly made himself at home, and asserted himself, so Maggie knew that Kenny was no pushover! It is a lot of fun watching them play together, and our house seems more like home now that we have Kenny. You would think that Kenny had always been with us, as he has taken over our house and hearts really quickly. He has even, on occasion, kicked Maggie off of her loveseat, and kept her away from her own dog food!
I would like to thank the Animal Welfare Association of Hamilton for the wonderful work that they are doing with finding home for strays. We have gotten a happy and healthy cat, whose personality matches our household, and we highly recommend AWA to everyone!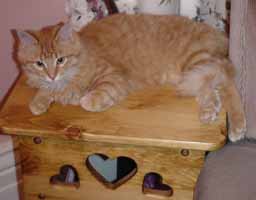 Thank you AWA!
Teresa and family
Back to Letters