Kevin
Adopted March 2003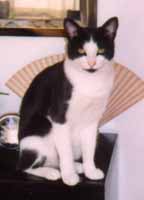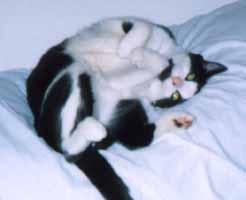 "KEVIN IS THE KING OF MY CASTLE"
Hello,
I adopted Kevin in March of 2003. He was extremely shy when I first got him,
to the point that I went to the Rockland Vet clinic and asked the vet about it. He seems to be warming up and now meets me at the door when I get home from work and he sleeps on my feet every night.
I want to congratulate you on a wonderful service, the posting of the photos and the write ups are a very good way of letting people know a bit about the animals and to see a colour photo of them. I found the whole adoption process to be very smooth and efficient.
Thank you,
Debbie Millar
Back to Letters