Malibu
Adopted August 2010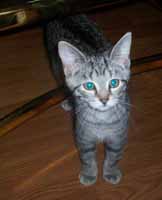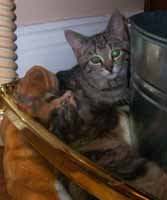 MALIBU CALLIE & MALIBU

Hi, this is Beth and Paul.

We adopted Malibu, and wanted to inform you that she is amazing to have in our home. Our other cats love playing with her. She spends most of her time around Callie our tortie kitten that is sleeping beside her in one of the photos attached. Thank you so much for allowing us to take one of your animals into our home.