Mic and Mac
Adopted February 2006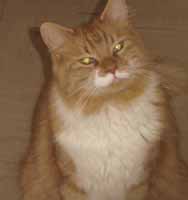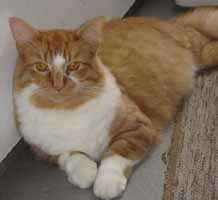 MIC and MAC
We're happy to say that Mic and Mac adjusted well to being here in their new home. It didn't take too long. We spoil them a lot with attention and affection. Mic took a little longer than Mac to warm up but they both have really come a long way since we first adopted them. We bought them lots of toys and they love to play. They love the large front window and usually sit there for hours passing the time watching cars, people and birds.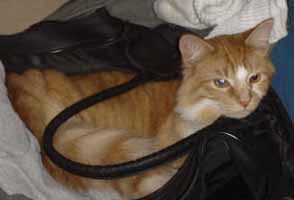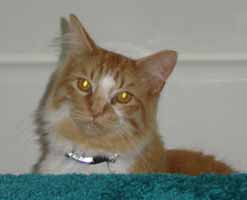 One funny thing that I've discovered is that Mic plays fetch. Mac is even getting the hang of it too. I throw their toy and they bring it back to me. It's quite funny. Mac has me trained to turn the bathroom sink tap on for him in the morning. Just like you said, he likes water and comes running if he hears the sound of water.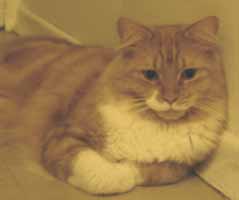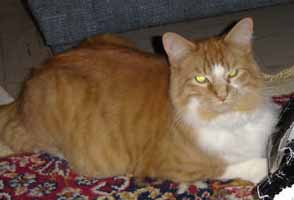 Mic is my alarm clock and insists on waking me up about an hour before my alarm goes off at 7 am. I guess he doesn't want me to be late for work. They are becoming more comfortable even when guests come over. They run and hide for a few minutes but then come out to see who has come in.
They are really wonderful cats and we both can't imagine life without them. They make us laugh so much. They have the best personalities. It was a really great match for us!



P.S. I've attached a few photos for you to see.
Thank you!
Jennifer Carr &
David Williams
Back to Letters