Nugget (Peter)
Adopted June 2001
Tuesday, March 21, 2006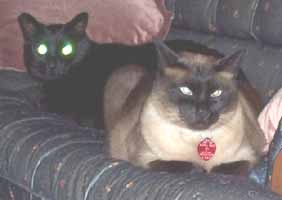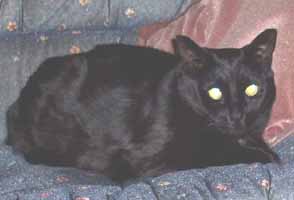 NUGGET & VEGAS NUGGET
I adopted "Peter" (renamed Nugget) a few years ago when he was just a little kitten. As you can see by the attached pictures, he is now a BIG boy. He has the sweetest personality and is more than a little spoiled along with his older brother Vegas.
I have attached pictures of Nugget when he was a kitten, all grown up, and also one with his brother. They are my boys and I would be lost without them.



Thank you for all the good work you do.
Linda Hinchcliffe
Back to Letters