Skyler
Adopted September 2005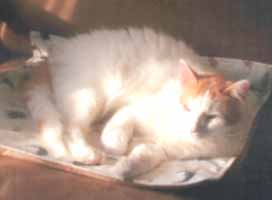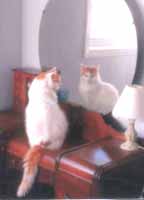 Back in September of 2005 we adopted Skyler, and I was touched to see mention of his name in the donation request letter. Skyler has been an absolute joy and we love him very much. I have enclosed some very candid shots of Skyler. He seems to have an 'attitude' all his own.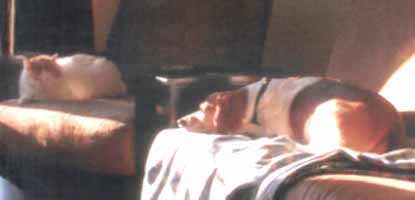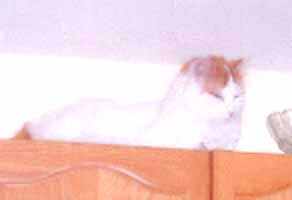 One of our concerns at the time of the adoption was whether or not he would get along with our dog, Hunter. Well, they have become the best of friends. They constantly play and chase each other around the house. They are not at the point where they will sleep together, but it has gotten pretty close.
Enjoy the pictures; please feel free to put them on your website.
Thank you so much for helping us find and adopt Skyler.
Sincerely,
Kerri & Kyle Russell