Tabitha & Bomber (Buttons & Bows)
Adopted April 1996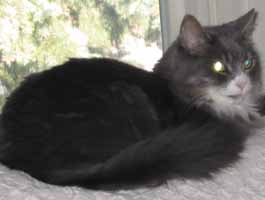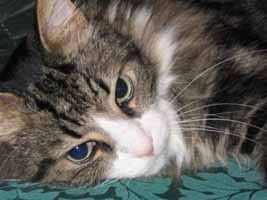 TABITHA BOMBER
Hello there! I just wanted to show you our two beautiful Animal Welfare adoptees!! They were adopted back in April 96.
These two changed our lives forever and I tell everyone I know about your organization. Their names were originally Buttons and Bows and we adopted them through the Gagemount Animal Hospital. They are now Tabitha (female) and her brother Bomber. I hope their pictures turn out.
Thank you for everything!
Tony & Cindy Guagliano
Back to Letters