Harley (Bagel)
Adopted March 2004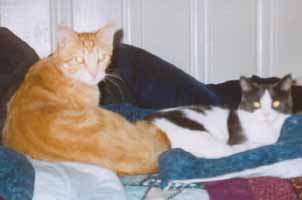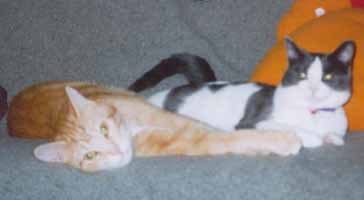 HARLEY & SADIE
We just wanted to send you an email thanking Animal Welfare for a job well done! Harley, formerly known as Bagel, is living the perfect cat life. He has settled in quite nicely with my cat Sadie. Harley and Sadie are hours of entertainment that my boyfriend and I share many laughs over. He is a very affectionate cat and we are thinking that his previous foster home had a lot to do with that. Harley has the most unique personality I have ever seen. He has the cutest little meows and can you ever tell when he is hungry. Our family is complete with our 2 little kitties that we adore very much. Thank you Animal Welfare. Without you, we wouldn't have our little Harley in our lives.
Koral, Jordan, Sadie, & Harley
P.S. I have attached a few pics as I had promised.