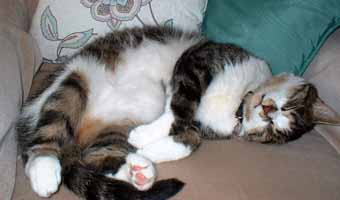 We adopted our beloved Oscar (Kyle) from you in 2001.
Although Oscar is now 10 years old he still acts as if he is 10 months old. He is always ready for a game and loves to run, jump and pounce. He is very communicative and has no difficulty in letting us know his wishes. Whenever we go out a "departure tax" of a treat has to be forthcoming. We moved house four years ago but Oscar soon settled into his new home and enjoys observing the Dundas wildlife.
Attached are some photos of Oscar.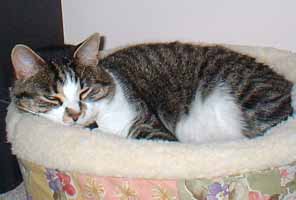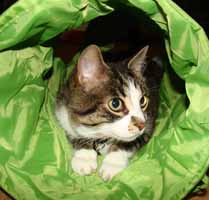 Thank you for all the good work you do and for giving us so much pleasure.

Elizabeth and Michael

Update on Oscar